Classic Quartz Stone are made from an engineered quartz stone. Quartz is one of the hardest and most durable materials that is ideal for kitchen worktops, vanity tops and flooring application – for both commercial and residential projects.
Classic Quartz Benefits
Benefits are that it is extremely easy to maintain and is very hygienic as it is non-porous – meaning that it is extremely repellent to day to day stains – therefore requires essentially no maintenance. As well as literally no maintenance, due to the non-porosity makes these worktops hygienic and practical in the use of area in contact with food, drinking water and other areas where cleanliness is essential.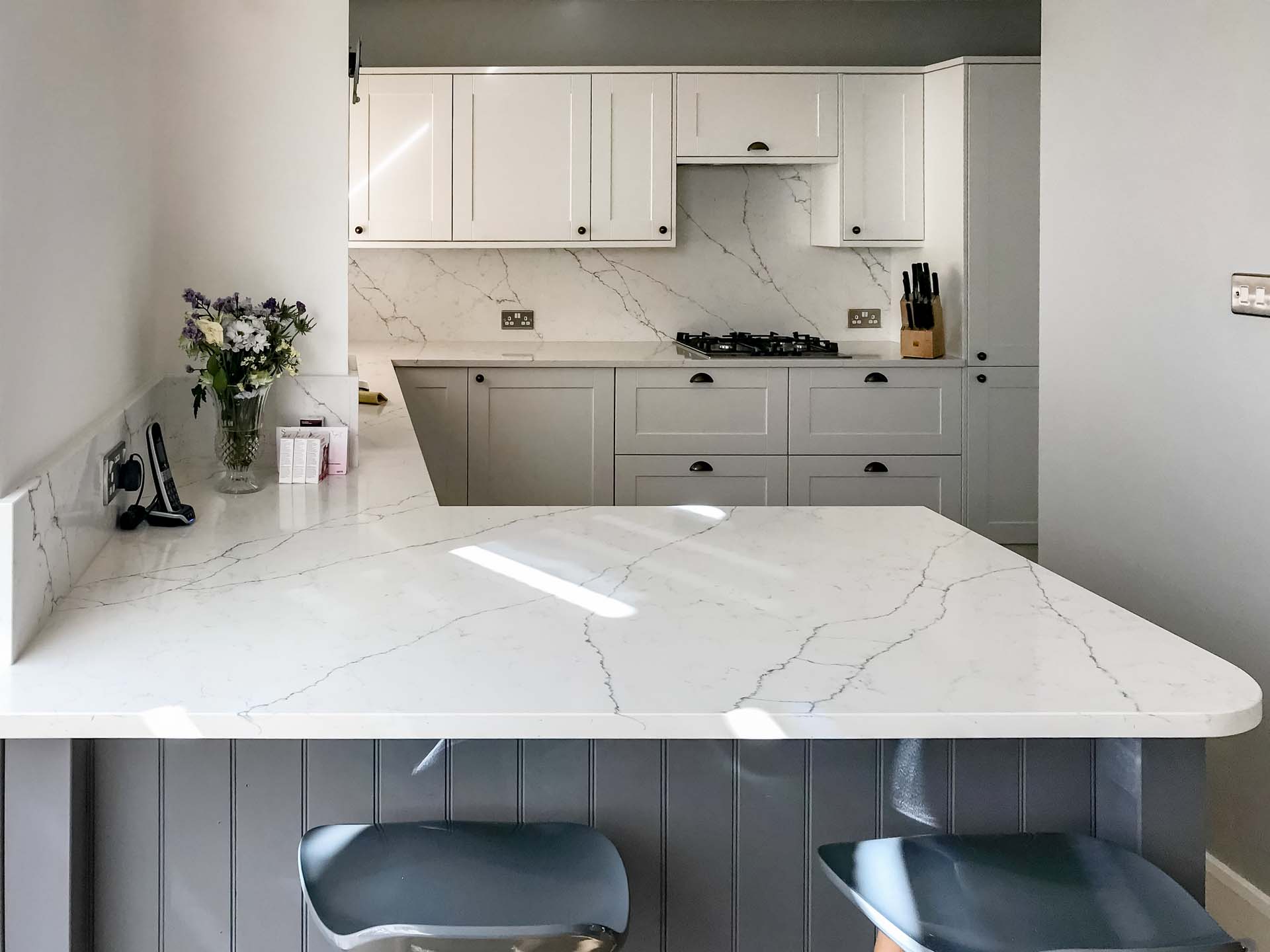 Classic Quartz Maintenance
Due to Classic Quartz's durability and low absorption rate make this worksurface undemanding to maintain. We recommend for day to day cleaning, a cloth, mild soap and warm water – which will keep your Classic Quartz worktop shiny and clean.
As well as being practically maintenance free, it is also has a very high heat resistance – although we do recommend not placing scalding hot pans straight from your cooker directly onto your worksurface, but instead onto a trivet, ideally with rubber feet – to ensure no damage will be caused to your Classic Quartz worktop over time.
Although Classic Quartz worksurfaces are highly durable, we do recommend any cutting/chopping to be done on a chopping board, and not directly onto your worksurface. We recommend this to ensure no scratches or cuts onto your worktop – if you want to a simple elegant touch to your worktop, we can make a cutting board that matches your worktop perfectly, to keep in with your design.
Available in over 30 beautifully designed colours, meaning that we are confident that we can find a colour to suit your needs. Order a free sample today.